Malorie Blackman brings together some of the best teen writers of today in a stunningly romantic collection about love against the odds. Featuring short stories and extracts – both brand-new and old favourites – about modern star-crossed lovers from stars such as Gayle Forman, Markus Zusak, Patrick Ness and Andrew Smith, and with a new story from Malorie Blackman herself, Love Hurts looks at every kind of relationship, from first kiss to final heartbreak.
I'm thrilled to welcome the lovely Susie Day to talk about her short story Tumbling and what inspired her to write it.
~~~
Susie Day about Tumbling:
My story Tumbling is about two Sherlock fangirls, Tumblr mutuals, meeting for their first, tentative, ultra-scary date. Can vaticancameltoes live up to Shirin's expectations, when until now she's been a gif of Benedict Cumberbatch taking off his scarf? Can anyone have a relationship based on six episodes of one TV show?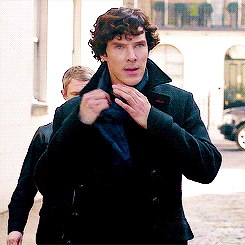 I wanted to celebrate the internet that I recognise, not the WAARGH IT'S FULL OF MURDERERS BE AFRAID one that the media likes to get knicker-twisted about. Communities united not by geography but simply 'I also like this thing.' Young women expressing their sexuality, without apology or shame. Outsiders finding Their People. I got to do some Fandom 101 in this story too: why do girls like m/m slash anyway? What are we doing with all our rewatches and our retellings? And I wanted to write something funny and sweet about queer girls, because we get plenty of angst and coming-out drama in YA – and woo yay for that – but I want us to get jokes and dorky shmoopy romance too.
~~~
Queer YA on Tumbling:
Tumbling is a wonderful short story about love and the leap of faith you sometimes need to take to meet someone you fancy for the first time. It has all about the anxiety of the first date, and also the added anxiety of not knowing if your online persona has anything to do with yourself IRL.
It is sweet and funny and I read it all in one bus journey and felt like I was on the same emotional roller-coaster as Shirin while she is waiting for vaticancameltoes.
I loved how well-written and engaging the story was and hooray for diverse characters, fangirling and Tumblr!
The anthology Love Hurts is mostly composed of extracts from already published books, which is a bit disappointing. The original short stories present in the anthology are well worth a read and I highly recommend you check them out! I really wish the whole book was filled with original stories as it would have made a rather brilliant anthology.